Social Networks
Apps & Games
How to Find Your Facebook Username on Android: A Step-by-Step Guide
Uncover Your Unique Facebook Username and Optimize Your Profile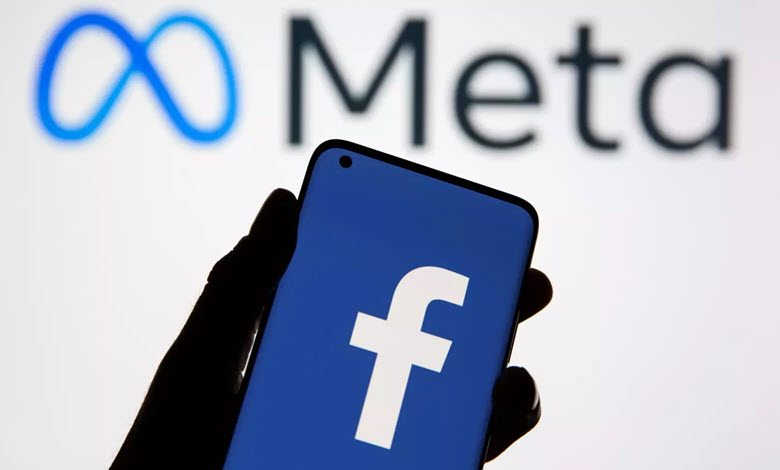 Finding your Facebook username on Android is essential for optimizing your profile, sharing your custom URL, and making it easier for friends and family to find you. In this comprehensive guide, we'll walk you through the process of locating and customizing your Facebook username on an Android device, ensuring that your online presence is unique, engaging, and easily accessible. Additionally, we'll discuss the importance of having a personalized username that reflects your identity and interests, as well as provide tips for optimizing it for search engine visibility. To round things off, we'll answer some frequently asked questions on the topic, clearing up any uncertainties you might have about Facebook usernames and their role in your online presence.
By taking the time to understand and personalize your Facebook username, you are investing in your online presence and creating a more professional image on the platform. Whether you are using Facebook to connect with friends and family, network with like-minded individuals, or promote a business, having a recognizable and memorable username is crucial. This guide will equip you with the knowledge and tools necessary to find and customize your Facebook username on an Android device, ensuring that your profile is optimized for success.
What Is a Facebook Username and Why Is It Important?
A Facebook username is a custom URL that directs people to your profile page. It is unique to your account and generally consists of your name or a combination of your name and numbers. Having a personalized username is important because it:
Makes it easier for people to find and connect with you.
Gives you a professional appearance on the platform.
Allows you to share a memorable link to your profile.
How to Find Your Facebook Username on Android
Step 1: Open the Facebook App
First, open the Facebook app on your Android device. If you don't have the app installed, download it from the Google Play Store and log in with your account credentials.
Step 2: Access Your Profile Page
Once you've opened the Facebook app, tap the three horizontal lines (☰) in the bottom right corner to open the main menu. From there, tap on your profile picture and name at the top of the menu to access your profile page.
Step 3: Locate Your Username
Your Facebook username is displayed under your profile picture and name in the format "facebook.com/yourusername". Take note of this username as you may want to customize it later.
How to Customize Your Facebook Username on Android
Step 1: Open the Settings & Privacy Menu
From your profile page, tap the three-dot icon (⋮) located next to the "Add Story" button. A menu will appear with various options. Tap "Settings & Privacy" at the bottom of the menu.
Step 2: Access Your Account Settings
In the Settings & Privacy menu, tap "Settings" to access your account settings.
Step 3: Navigate to Personal Information
Scroll down to the "Personal Information" section and tap on "Name."
Step 4: Edit Your Username
In the "Name" settings, you'll find an option to edit your username. Tap "Edit" next to the "Username" field, and enter your desired username. Remember that your username must be unique, so you may need to try a few different combinations. Once you've found an available username, tap "Save Changes" to update your Facebook username.
Optimizing Your Facebook Username for SEO
To optimize your Facebook username for search engine optimization (SEO), follow these tips:
Use your real name or a variation of it, as people are more likely to search for your name when looking for your profile.
Keep it simple and easy to remember.
Avoid using random numbers or special characters, as they may make your username difficult to find.
FAQs
Q: Can I change my Facebook username multiple times? A: Yes, you can change your Facebook username multiple times. However, Facebook may limit the number of times you can change it within a certain period to prevent abuse.
Q: Is there a character limit for Facebook usernames? A: Facebook usernames must be at least 5 characters long and can include alphanumeric characters (A-Z, 0-9) and periods. Usernames may not contain generic terms or extensions.
Q: Can I use special characters in my Facebook username? A: No, Facebook usernames can only include alphanumeric characters (A-Z, 0-9) and periods. They cannot contain special characters, spaces, or punctuation marks.
Q: What if my preferred username is already taken? A: If your preferred username is already taken, you can try variations of your name or include numbers to make it unique. Be creative, but remember to keep it simple and easy to remember.
Q: Can I reserve a username for future use? A: No, Facebook does not allow users to reserve usernames for future use. Usernames are assigned on a first-come, first-served basis.
Conclusion
In today's fast-paced digital world, having a unique and easily identifiable Facebook username is more important than ever. By following the steps outlined in this comprehensive guide, you can quickly and easily find, customize, and optimize your Facebook username on an Android device, enhancing your online presence and making it simpler for others to find and connect with you on the platform. Moreover, by optimizing your username for SEO, you'll increase your visibility in search results and further strengthen your online image. Always remember to keep your username simple, recognizable, and reflective of your personal brand, as this will go a long way in cementing your presence in the vast world of social media. With a well-crafted and personalized Facebook username, you'll be one step closer to building a strong online presence and fostering meaningful connections.