Apps & Games
Top 7 Podcast Apps for Android in 2023: Tune in to Unmatched Audio Experiences
Elevate Your Audio Adventures; Unravel the World of Podcasts: Top Android Apps for an Exceptional Listening Experience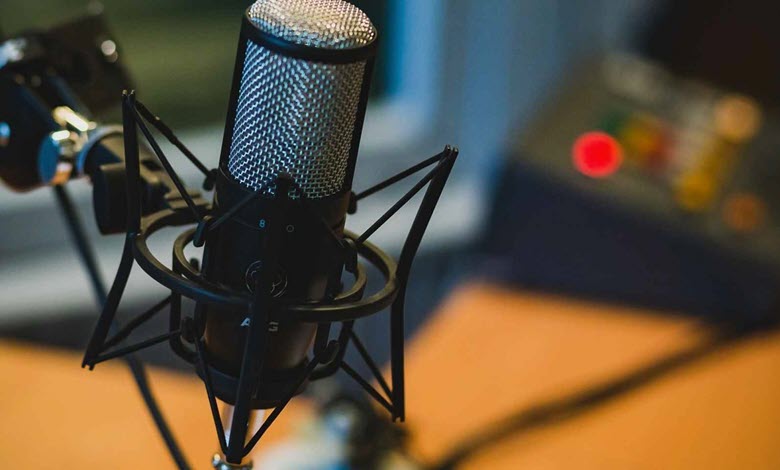 In the age of on-demand content and ever-evolving digital media, podcasts have become an indispensable source of information, entertainment, and inspiration for millions of people around the world. With the diverse range of topics available, there is something for everyone to enjoy. As an Android user, having the best podcast app on your device can elevate your listening experience to new heights. In this article, we will explore the top 7 podcast apps for Android in 2023, providing you with unique insights into their features and capabilities, so you can select the perfect app to accompany your audio journey.
Empower Your Ears: Dive into the Ultimate Selection of Android Podcast Apps for the Avid Audio Enthusiast
1. Pocket Casts
Regarded as a fan favorite, Pocket Casts has consistently held its position as one of the most sought-after podcast apps for Android. With its clean and intuitive interface, discovering new content and organizing your favorite podcasts becomes a breeze. Pocket Casts offers advanced playback features such as variable speed, silence trimming, and volume boost, ensuring an optimal listening experience. In addition, it provides a seamless cross-platform experience, syncing your subscriptions and playback positions across devices. Although it's no longer free, the nominal subscription fee is worth it for the premium experience it provides.
2. Google Podcasts
As a native Android app, Google Podcasts has the advantage of seamless integration with the Google ecosystem. It boasts a minimalist design and user-friendly interface, making it a great choice for those new to podcasts. While it may lack some advanced features found in other apps, Google Podcasts excels in simplicity and ease of use. It offers personalized recommendations based on your listening habits, and the app is free, making it an excellent choice for budget-conscious podcast enthusiasts.
3. Spotify
While primarily known as a music streaming service, Spotify has made significant strides in recent years to become a major player in the podcasting space. It offers a vast library of podcasts, exclusive shows, and a seamless integration of music and podcast content. Spotify's algorithm-based recommendations allow you to discover new shows based on your interests, and the app also supports offline downloads for uninterrupted listening. While the free version of Spotify contains ads, upgrading to the premium version provides an ad-free experience and access to additional features.
4. Castbox
Castbox stands out with its impressive catalog of over 95 million podcast episodes and a comprehensive selection of audiobooks. The app's intuitive interface and advanced search capabilities make it easy to find, subscribe to, and organize your favorite shows. Castbox also features an in-audio search function, allowing you to search for specific topics or keywords within podcast episodes. The app offers a free version with limited features and a premium subscription for an ad-free experience, additional storage, and other perks.
5. Podcast Addict
Podcast Addict is a versatile and feature-rich app that not only supports podcasts but also radio streaming, audiobooks, and even YouTube channels. The app provides an extensive range of settings, enabling you to customize your listening experience to your preferences. With powerful search and discovery tools, Podcast Addict makes it easy to find new content tailored to your interests. The app is free, but you can upgrade to a paid version to remove ads and support the developer.
6. Podbean
Podbean is both a podcast hosting platform and a fantastic podcast app for Android users. With a sleek and easy-to-navigate interface, Podbean offers an enjoyable listening experience. Notable features include personalized recommendations, customizable playback speeds, and sleep timer. The app also allows you to stream live podcasts and engage with the hosts and listeners in real-time. Podbean is free to use, but you can opt for the premium version to enjoy ad-free listening and access to exclusive content.
7. Overcast
Initially exclusive to iOS, Overcast has made its way onto the Android platform, bringing its excellent features and solid reputation with it. Overcast is known for its simplicity and effectiveness, offering an ad-supported free version with the option to remove ads through a subscription. The app includes standout features such as Smart Speed, which intelligently shortens silences without distorting the audio, and Voice Boost, which enhances the audio quality and volume for a consistent listening experience. Overcast's easy-to-use interface and robust feature set make it a fantastic choice for both podcast newcomers and seasoned listeners.
Conclusion
With the vast array of podcast apps available for Android in 2023, choosing the right one for you can be a daunting task. In this article, we have highlighted the top 7 podcast apps, each offering unique features and capabilities to suit different user preferences. Whether you're new to the world of podcasts or a seasoned listener looking to enhance your audio experience, these apps are sure to satisfy your cravings for high-quality content.
As you explore these options, consider the features that matter most to you, such as a user-friendly interface, advanced playback settings, or cross-platform syncing. Don't be afraid to test a few apps to find the perfect fit for your podcast listening needs. With the right podcast app by your side, your Android device will become a gateway to a world of captivating stories, thought-provoking discussions, and endless entertainment. Happy listening!