Apps & Games
The Top Parental Apps for Android in 2023: A Human-Centric Approach
Safeguarding Your Child's Online Journey: Uncovering the Best Parental Apps for Android in 2023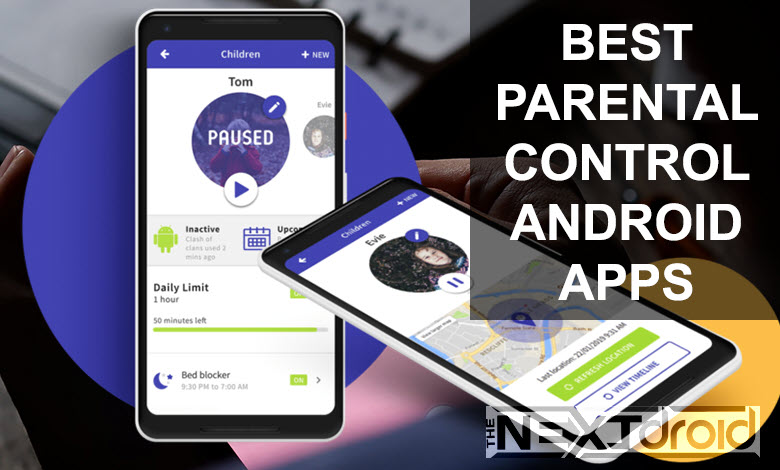 In an ever-evolving digital world, it's becoming increasingly important for parents to be aware of the content their children are exposed to and the people they interact with online. As a parent, it can be overwhelming to keep up with the latest trends, emerging platforms, and potential dangers lurking on the internet. Furthermore, striking the right balance between protecting your child's online safety and nurturing their independence can be a daunting task.
Thankfully, there are parental apps available that can help you maintain a sense of control and security for your little ones, while still allowing them to explore the digital landscape with confidence. These apps not only offer a range of monitoring and parental control features, but also emphasize the importance of fostering a positive and safe digital environment for your children. They promote open communication, mutual trust, and a healthy relationship with technology.
This article will introduce you to some of the best parental apps for Android in 2023, with a human touch and a focus on these essential aspects of digital parenting. We will delve into the unique features and benefits of each app, guiding you towards the tools that will best suit your family's needs and help you navigate the challenges of parenting in the digital age with confidence and ease.
Empowering Parents in the Digital Age: Discover the Best Android Parental Control and Monitoring Apps of 2023
1. SafeFamily: The All-in-One Solution
SafeFamily is a comprehensive parental control app that has earned a reputation for its user-friendly interface and diverse range of features. The app allows you to monitor your child's location, manage their screen time, and filter content to ensure they are only exposed to age-appropriate material. With SafeFamily, you can also monitor their social media activity, track calls and messages, and even receive alerts when your child enters or leaves specific locations. This app provides a holistic approach to keeping your child safe, both online and offline.
2. KidSecured: A Watchful Eye on Communication
KidSecured is specifically designed to help parents keep track of their children's digital communication, including text messages, calls, and social media interactions. The app is known for its robust monitoring capabilities, offering you the ability to view sent, received, and deleted messages on various platforms. In addition, KidSecured provides real-time GPS tracking and location history, ensuring you always know where your child is. Its human-centric design makes it easy to use, while providing the necessary information to support open conversations about responsible communication and online behavior.
3. ScreenLimit: Encouraging Healthy Screen Habits
ScreenLimit aims to help parents instill healthy screen habits in their children by setting boundaries on device usage. With this app, you can set daily limits on the time spent using specific apps, block or allow certain apps, and schedule device-free times. ScreenLimit also offers a "time bank" feature, where your child can earn additional screen time by completing chores or other assigned tasks. This app not only promotes responsible device usage but also encourages children to be more productive and active outside the digital realm.
4. NetNanny: Web Content Filtering Made Simple
NetNanny has been a trusted name in the parental control industry for years, and its Android app lives up to the brand's reputation. NetNanny provides robust web filtering capabilities, allowing you to block inappropriate content and customize the level of filtering based on your child's age. The app also offers screen time management, app blocking, and location tracking features. NetNanny's emphasis on creating a safe online experience makes it an ideal choice for families looking to protect their children from harmful content and potential cyber threats.
5. Bark: Proactive Alerts for Potential Dangers
Bark stands out for its innovative approach to parental monitoring, using advanced algorithms to analyze your child's online activity and identify potential threats. This app monitors over 30 popular platforms, including social media, email, and messaging apps, and sends you alerts when it detects signs of cyberbullying, depression, suicidal thoughts, or other concerning behavior. Bark's proactive approach empowers parents to intervene before a situation escalates, fostering a supportive and nurturing environment for children to grow up in.
6. FamilyTime: Strengthening the Parent-Child Bond
FamilyTime offers a unique blend of features that not only promote safety but also strengthen the bond between parents and children. The app allows you to track your child's location, manage their screen time, and block specific apps. In addition, FamilyTime provides a "Family Moments" feature, where you can create shared photo albums and memories, strengthening the family connection in a digital age. The app also encourages children to communicate with their parents about their online experiences, fostering open dialogue and trust within the family.
7. MyAppropriate: Tailored App Recommendations for Kids
MyAppropriate is designed to help parents discover age-appropriate apps for their children. The app analyzes your child's interests and age, then provides personalized recommendations for educational, fun, and safe apps that align with their preferences. MyAppropriate helps parents make informed decisions about the apps their children use, ensuring they have a positive and enriching experience on their Android devices.
8. CyberPatrol: Monitoring Social Media and Gaming
CyberPatrol focuses on keeping your children safe while they engage in two of their favorite digital pastimes: social media and gaming. The app allows you to monitor your child's social media interactions, track their gaming habits, and block inappropriate content. CyberPatrol also offers real-time alerts for cyberbullying or other concerning behavior, empowering you to intervene and provide support when needed.
9. Parental Control Board: An Interactive Dashboard for Parents
Parental Control Board presents an innovative, interactive dashboard that helps you keep track of your child's online activities. The app offers features like location tracking, app blocking, and web filtering, all presented in an easy-to-navigate interface. Parental Control Board encourages parents to stay involved and up-to-date with their child's digital life, facilitating open conversations and fostering a healthy relationship with technology.
10. Kaspersky Safe Kids: Trusted Protection from a Reputable Brand
Kaspersky Safe Kids, developed by the renowned cybersecurity company, offers a range of features to help you protect your child online. The app provides location tracking, screen time management, and web filtering, as well as expert advice on how to discuss digital safety with your children. With Kaspersky Safe Kids, you can feel confident that your child is being protected by a trusted and reliable brand.
Conclusion
Parenting in the digital age can be challenging, but with the help of these top parental apps for Android in 2023, you can confidently navigate the complexities of your child's online world. These apps emphasize human connection, open dialogue, and a nurturing environment, helping you maintain a sense of control and security while fostering a healthy relationship with technology. By utilizing these tools, you can protect your child from potential dangers and create a positive and enriching digital experience for them to grow and thrive in.