Apps & Games
Transform Your Well-being: The 10 Best Health Apps for Android in 2023
The Top Health Apps for Android to Help You Stay on Track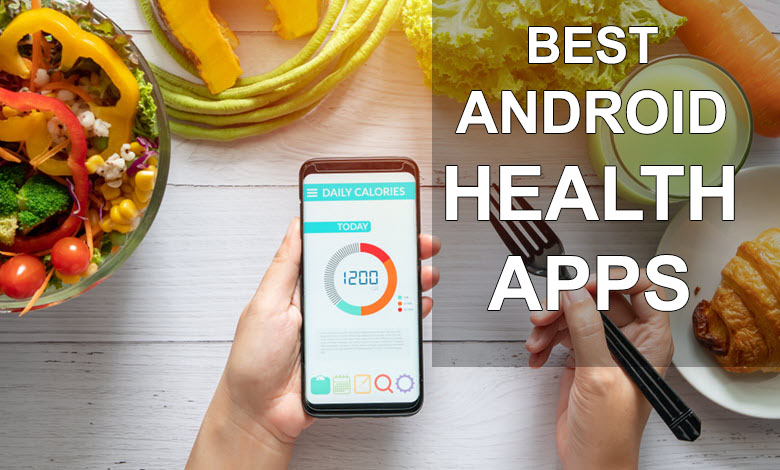 As technology continues to evolve, our smartphones have become indispensable tools for managing our daily lives. With health and wellness at the forefront of many people's minds, it's no surprise that there is a vast array of health apps available for Android devices. To help you find the perfect app to suit your needs, we've compiled a list of the 10 best health apps for Android in 2023. These apps will not only help you stay on track with your wellness goals, but also provide a sense of community and support.
Your Guide to the Best Health Apps for Android
1. MyFitnessPal: The Ultimate Calorie Counter and Diet Tracker
Stay Accountable with MyFitnessPal
MyFitnessPal is a comprehensive app that tracks your calorie intake, exercise, and overall progress towards your health goals. With a database of over 11 million foods and the ability to sync with various fitness trackers, MyFitnessPal makes it easy to stay on top of your daily habits. The app also offers personalized meal plans, barcode scanning for easy food tracking, and a supportive community for motivation and encouragement.
2. Headspace: Find Your Zen with Guided Meditation
Relax and Recharge with Headspace
Headspace is a popular meditation app that offers guided sessions for users of all experience levels. With sessions tailored to help you manage stress, improve focus, and sleep better, Headspace provides a holistic approach to mental well-being. The app also offers a free basics course, helping newcomers learn the fundamentals of meditation and mindfulness.
3. 7 Minute Workout: Quick and Effective Fitness
Get Fit Fast with the 7 Minute Workout
For those with a busy schedule, the 7 Minute Workout app is a game-changer. This app offers a variety of high-intensity interval training (HIIT) workouts that can be completed in just seven minutes. With video demonstrations and audio guidance, it's easy to follow along and stay motivated.
4. Sleep Cycle: Optimize Your Sleep Schedule
Wake Up Refreshed with Sleep Cycle
Sleep Cycle is an innovative app that uses your phone's microphone and accelerometer to track your sleep patterns. The app analyzes your sleep cycles and wakes you up during your lightest sleep phase, ensuring you feel refreshed and energized. Additionally, Sleep Cycle provides detailed sleep statistics and tips for improving your sleep quality.
5. MyPlate by Livestrong: Comprehensive Nutrition Tracking
Track Your Macros with MyPlate
MyPlate by Livestrong is a user-friendly app that helps you track your daily food intake and exercise. With a vast food database, barcode scanner, and personalized daily calorie goals, MyPlate makes it easy to stay on track with your nutrition. The app also offers meal plans, recipes, and a strong community for support and motivation.
6. Nike Training Club: Premium Workouts for All Fitness Levels
Train Like a Pro with Nike Training Club
Nike Training Club offers a variety of workouts designed by professional athletes and trainers. With options for all fitness levels and workout preferences, this app provides a tailored fitness experience. Users can choose from strength, endurance, yoga, and mobility workouts, and the app also offers adaptive training plans based on individual goals and progress.
7. Water Reminder – Drink Water: Stay Hydrated Throughout the Day
Keep Your Hydration in Check with Water Reminder
Proper hydration is essential for overall health, and the Water Reminder app makes it simple to track your daily water intake. The app allows you to set personalized goals, sends reminders to drink water throughout the day, and tracks your progress over time. With a sleek interface and customizable settings, staying hydrated has never been easier.
8. Fooducate: Make Informed Food Choices
Decode Nutrition Labels with Fooducate
Fooducate is an invaluable tool for those looking to make healthier food choices. The app allows users to scan barcodes and receive a letter grade for the nutritional value of each product. With an extensive database of foods, Fooducate helps you make informed choices at the grocery store and track your daily nutrition.
9. Strava: Connect with a Community of Athletes
Track and Share Your Fitness Journey with Strava
Strava is a fitness tracking app that not only records your workouts but also connects you with a community of athletes. Users can share their activities, join challenges, and compete against friends on leaderboards. With support for running, cycling, and various other activities, Strava is an excellent choice for those looking to stay motivated and engaged with their fitness journey.
10. Calm: Prioritize Your Mental Well-being
Find Peace and Balance with Calm
Calm is a meditation and sleep app designed to help you manage stress and improve your mental well-being. The app offers guided meditation sessions, sleep stories, and soothing music to help you relax and unwind. With a focus on mindfulness and self-care, Calm is a powerful tool for improving your overall quality of life.
Frequently Asked Questions
Which of these apps are free?
Most of these apps offer a free version with basic features, while some also provide a premium subscription for additional features and content. MyFitnessPal, Headspace, 7 Minute Workout, Sleep Cycle, MyPlate, and Strava all have free versions available.
Do these apps work with fitness trackers?
Many of these apps, such as MyFitnessPal, MyPlate, and Strava, are compatible with various fitness trackers, including Fitbit, Garmin, and Apple Watch. This compatibility allows users to sync their data seamlessly between devices.
Are these apps suitable for beginners?
Yes, these apps cater to users of all experience levels. Many of them, like Headspace, 7 Minute Workout, and Nike Training Club, offer guided sessions and instructions specifically tailored for beginners.
Conclusion
In this ever-evolving world of technology, the best health apps for Android in 2023 offer invaluable resources to support and guide you on your wellness journey. Each app brings its unique features and benefits, allowing you to create a personalized experience tailored to your needs and preferences. By incorporating these top health apps into your daily routine, you'll gain access to expert guidance, innovative tracking tools, and a supportive community to keep you motivated and engaged. Embrace the power of these apps as you work towards a healthier, happier, and more balanced lifestyle. So, go ahead and explore the world of digital health and wellness, and unlock your true potential with the help of these amazing Android apps.