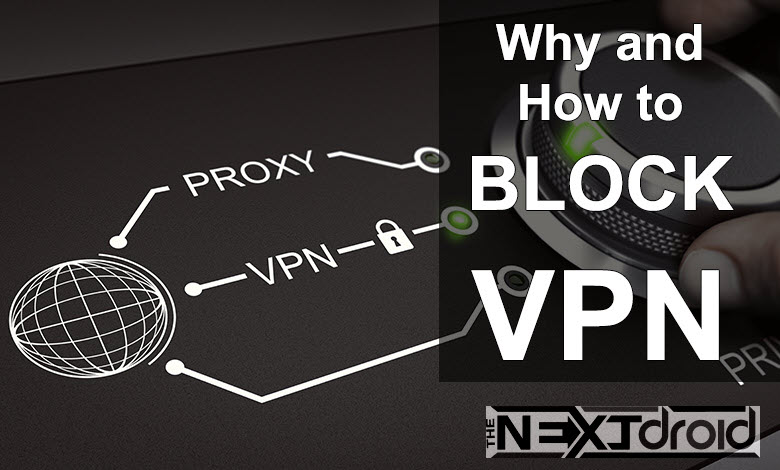 As Android devices continue to dominate the market, the use of VPNs (Virtual Private Networks) has become more prevalent, offering users a means to protect their privacy and access geo-restricted content. However, there are situations where you may need to block VPN access on your Android device to maintain control and ensure digital security. In this article, we will guide you through the process of blocking VPN on Android devices, covering everything from understanding VPNs to utilizing apps and advanced techniques for a more secure online experience.
What is a VPN?
A VPN is a service that allows users to establish a secure and encrypted connection to another network over the internet. VPNs can be used to access region-restricted websites, shield browsing activity from prying eyes on public Wi-Fi networks, and provide an additional layer of security against cyber threats.
Why Would You Want to Block VPN on Android?
There are several reasons why you might want to block VPN access on your Android device:
Parental Control: As a parent, you might want to prevent your children from accessing inappropriate content, bypassing content filters, or engaging in dangerous online activities.
Network Security: Blocking VPNs can protect your network from unauthorized access, maintain control over connected devices, and prevent abuse of bandwidth.
Compliance: In certain countries, the use of VPNs is restricted or even illegal. Blocking VPNs can help you stay compliant with local laws and regulations.
Workplace Policy: Some organizations require employees to adhere to strict internet usage policies, and blocking VPNs can ensure that these guidelines are followed.
How to Block VPN on Android: Three Techniques
There are several methods to block VPN access on Android devices, and we will discuss three of the most effective techniques below.
Technique 1: Disable VPN Settings on Android
The easiest way to block VPN access on your Android device is to disable VPN settings. Follow these simple steps to do so:
Open the "Settings" app on your Android device.
Scroll down and tap on "Network & Internet."
Tap on "VPN."
If you see any active VPN connections, tap on the gear icon next to the VPN name and select "Forget VPN."
Repeat this process for all active VPN connections.
By following these steps, you will disable any active VPN connections on your Android device, preventing further usage. However, this method only works for VPNs that are manually configured on your device and does not block access to VPN apps.
Technique 2: Use a Firewall App
Another effective method to block VPN on Android is by using a firewall app. These apps enable you to control the internet access of individual apps on your device, allowing you to block VPN apps from connecting to the internet. Some popular firewall apps for Android include:
NoRoot Firewall
NetGuard
AFWall+ (requires root access)
To block VPN apps using a firewall app, follow these general steps:
Download and install a firewall app from the Google Play Store.
Open the firewall app and grant the necessary permissions.
Browse through the list of apps and locate the VPN apps you wish to block.
Deny internet access to the VPN apps by toggling the corresponding switches.
Save your settings and restart your Android device, if necessary.
Please note that the specific steps may vary depending on the firewall app you choose. Also, some firewall apps may require root access to function correctly.
Technique 3: Block VPN Ports on Your Wi-Fi Router
A more advanced method to block VPN on Android devices is by configuring your Wi-Fi router settings to block VPN ports. This technique is particularly useful if you want to prevent multiple devices from using VPNs on your network. To block VPN ports on your router, follow these general steps:
Access your router's admin panel by entering its IP address into your web browser. You can usually find the IP address on the label at the bottom or back of your router, or consult your router's manual.
Log in using your router's admin credentials. If you have never changed these before, you may find the default username and password in your router's manual or on the label.
Locate the "Port Forwarding" or "Port Blocking" settings. The exact location of these settings varies depending on your router's model and firmware.
Create a new rule to block the common VPN ports. These may include ports 500, 1701, 4500, 1194, and 1723. You may need to consult your router's manual or seek assistance from the manufacturer's support team for specific instructions.
Save your settings and reboot your router, if necessary.
By blocking common VPN ports on your router, you will effectively prevent VPN connections from being established on your network, including Android devices.
Important Considerations
While blocking VPN access on Android devices can offer benefits, it is essential to consider the potential drawbacks and limitations. For instance, blocking VPNs may inadvertently prevent access to legitimate websites and services. Additionally, tech-savvy users may still find workarounds to bypass the restrictions.
Moreover, it is crucial to respect the privacy and autonomy of individuals using your network. Always communicate your policies and expectations regarding VPN usage and be prepared to engage in open discussions about the reasons for implementing these restrictions.
In Conclusion
Blocking VPN on Android devices can help you maintain control over your network, ensure digital security, and adhere to relevant policies and regulations. By disabling VPN settings, using a firewall app, or blocking VPN ports on your Wi-Fi router, you can effectively prevent VPN access on Android devices. However, always consider the potential limitations and ethical implications of implementing these restrictions, and strive to foster a transparent and open environment regarding your network policies.